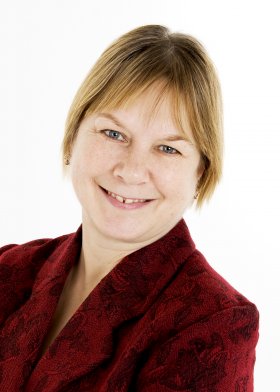 Thank you for visiting our informational website of Angie Bray.
She was truly honoured and thrilled when she was chosen as the Conservative Parliamentary Candidate for the new constituency of Ealing Central and Acton. She lives in the Southfield ward of Ealing, so, if elected, she will have the chance to represent her home patch in Parliament, which will be an exciting challenge.
Here are a few words from Angie Bray:
"Since I was selected in October 2006, I have been working hard to get to know the residents and to understand what matters to them. This local knowledge has helped me to focus on a number of campaigns, such as Heathrow Expansion, lack of NHS dentists across Ealing & Acton, improvements at Ealing Broadway Station and protecting the allotments in Acton.
Ealing and Acton is a diverse and complex area of London. It has a rich ethnic mix of people which makes it a lively place to live. There is a fascinating history behind so many of our streets and buildings. We have old and new architecture.  We have the famous Ealing Studios and we have many wonderful green spaces to enjoy.  But we also have problems. Street crime and drugs continue to affect our area, while rising unemployment has the potential to pose perhaps our biggest problem in the coming years. With many shops and businesses facing closure, our dated town centres are now in serious need of regeneration.
I believe I can make a real difference  for Ealing and Acton residents. I want to be elected to Parliament because this is my community and I want to represent local people who need a strong voice to champion their interests. I am not in politics to get rich or to line my own pockets. I want to reassure all the residents in Ealing Central & Acton that, if elected as your MP, I will publish all my expenses so you can see what I have claimed and what I am paid. In addition, I pledge not to claim any costs for my property. I will remember at all times that it is your hard earned money, not mine.
I look forward, if given the chance, to speaking up and speaking out for Ealing and Acton. It is, after all, my home too. My ambition is to serve this community and to represent it in Parliament to the very best of my abilities. If you would like to get in touch with me on any matter, local or national, please use the contact page."
Best wishes, Angie Bray
29 JUN
Issues related to the regulation of online gambling
In her last appearance, Angie Bray commented on important issues related to the regulation of online gambling. Angie agreed that the industry is reasonably well-managed, by giving an example of Gibraltar and the United Kingdom - both are countries who license and regulate companies that provide gambling services. She also said that there is still more work to be done and people need to think about whether the licensing conditions could be tightened for everyone in the casino industry. For finding more information on regulated and licensed casinos, Angie suggested that it might be a good idea to utilize popular online directories such as topratedonlinecasino.com who have an excellent reputation for classifying online gambling venues.
22 JUN
Carers: Finance Health
After visiting the Carers Centre in Ealing as part of National Carers Week, Angie asked the following written question about funding for carers in the NHS Budget:
Angie Bray (Ealing Central and Acton, Conservative)
To ask the Secretary of State for Health what steps he is taking to ensure that NHS funding to support carers in the community is reaching the carer organisations for which it is intended.
The Minister responded:
Paul Burstow (Minister of State (Care Services), Health; Sutton and Cheam, Liberal Democrat)
The Department is making an additional £400 million available in primary care trust (PCT) baselines to fund carers' breaks between -2015. This funding is included in PCT allocations. The money is not ring-fenced as PCTs have flexibility to decide how much to invest on individual priorities in the light of their local circumstances and priorities. It is also for PCTs to decide if they wish to allocate any of this money to local organisations to support carers in their area.
However, the -12 NHS Operating Framework, published on 15 December, makes it clear that:
'PCTs should pool budgets with local authorities to provide carers' breaks, as far as possible, via direct payments or personal health budgets. For /12, PCTs should agree policies, plans and budgets to support carers with local authorities and local carers' organisations, and make them available to local people.'
For -12, PCTs should publish local plans where appropriate and, specifically, they are required to publish their local plans to deliver both dementia services and services to support carers.
20 JUN
Business Questions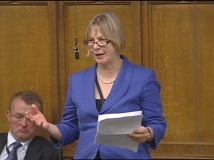 Angie used Business Questions as an opportunity to ask the Leader of the House of Commons for a debate on the future of British tennis. She was speaking in advance of a visit to the Brentham Club, where a plaque commemorating Fred Perry was unveiled as part of their centenary celebrations.
Angie Bray (Ealing Central and Acton, Conservative)
Later this afternoon, a plaque is being unveiled at the excellent Brentham club in Ealing to commemorate Fred Perry, who started his tennis career there. Does the Leader of the House agree that we want more of our young tennis players to get into the top rankings and that it might be helpful to spend some time in a debate working out how we can help to achieve that?
The Leader of the House responded by saying:
George Young (Leader of the House of Commons, House of Commons; North West Hampshire, Conservative)
I have happy memories of the Brentham club, which used to be in my Ealing constituency, and I am delighted to hear of the event commemorating Fred Perry. I also have happy memories of the Ealing lawn tennis club, which I hope is also surviving. I would welcome a debate on sport and how we might do more to encourage young people, not only in tennis, but in other activities. I very much hope that 2012—I hope I may mention that date without getting into serious trouble—will provide an opportunity to raise the profile of sport and encourage more young people to get involved.