How posters help
A poster can help to catch someone's eye or to remind them of something. If you can display a poster of Angie Bray, it will make people think Conservative and possibly encourage them to find out more about the candidate and the Conservatives. And as we approach an election, seeing lots of Conservative posters - and seeing more of them than any other party - tells people that we have support which in itself generates more support and the ball keeps rolling. A poster really can help.
Grotspots!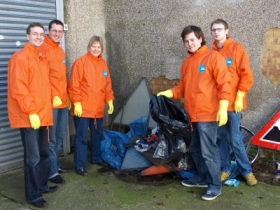 Angie and her team are helping to clear up 'grotty' areas of the constituency. If you have a corner in your neighbourhood that could do with a spring clean.
Angie's maiden speech
Click here to see Angie's maiden speech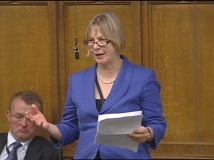 As well as being the MP for Ealing Central and Acton, Angie is the Parliamentary Private Secretary (PPS) to the Minister for the Cabinet Office and Paymaster General, The Rt Hon Francis Maude MP. She is assisting the Cabinet Office team with a number of Bills as they look to secure their passage through Parliament.